Grammy Awards 2021 : Beyoncé en tête des nominations devant Taylor Swift et Dua Lipa
25 novembre 2020 à 14h35 par A.L.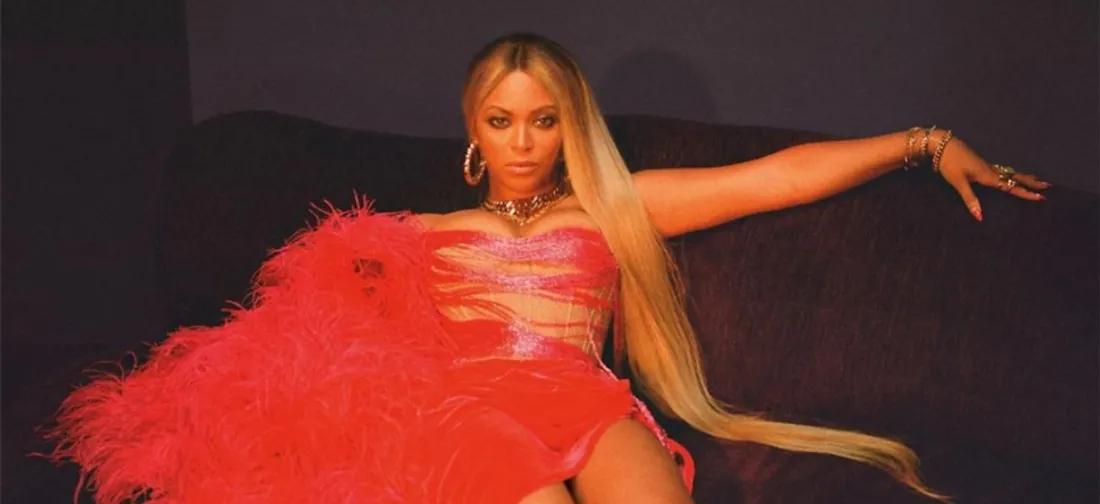 Beyoncé la reine des nominés aux Grammy Awards 2021 !
Crédit: Capture d'écran Instagram Beyoncé / Vogue
Les nominations des principales catégories pour les 63e Grammy Awards viennent d'être annoncées. Sans surprise, Beyoncé arrive en tête.
Comme chaque année, la National Academy of Recording Arts and Sciences récompense les meilleurs artistes et autres personnalités importantes de l'industrie musicale. Ainsi, cette 63ème édition se tiendra le 31 janvier 2021 au Staples Center de Los Angeles dans une atmosphère très différente en raison de la crise sanitaire mondiale.
Beyoncé à l'honneur
Sans grande surprise, parmi les artistes les plus nommés, on retrouve Queen B alias Beyoncé qui prend la tête avec neuf nominations dont les prestigieuses "Artiste" et "Chanson de l'Année". Elle est aussi nommée dans la catégorie meilleure musique de film pour Black Is King. Derrière elle, Dua Lipa et Taylor Swift ne sont pas en reste avec six nominations chacunes, prouvant une nouvelle fois que les femmes sont mises à l'honneur aux Grammy Awards. Côté français, le chanteur Woodkid est nommé dans la catégorie meilleur clip vidéo de l'année avec Goliath.
Voir cette publication sur Instagram
La liste des nommés des Grammy Awards 2021
Enregistrement de l'année
Black Parade, Beyoncé
Colors, Black Pumas
Rockstar, DaBaby and Roddy Ricch
Say So, Doja Cat
Everything I Wanted, Billie Eilish
Don't Start Now, Dua Lipa
Circles, Post Malone
Savage, Megan Thee Stallion feat. Beyoncé
Chanson de l'année
« Black Parade », Denisia Andrews, Beyoncé, Stephen Bray, Shawn Carter, Brittany Coney, Derek James Dixie, Akil King, Kim
« Kaydence » Krysiuk & Rickie « Caso" »Tice (Beyoncé)
« The Box », Samuel Gloade & Rodrick Moore (Roddy Ricch)
« Cardigan », Aaron Dessner & Taylor Swift (Taylor Swift)
« Circles », Louis Bell, Adam Feeney, Kaan Gunesberk, Austin Post & Billy Walsh (Post Malone)
« Don't Start Now », Caroline Ailin, Ian Kirkpatrick, Dua Lipa & Emily Warren (Dua Lipa)
« Everything I Wanted », Billie Eilish O'Connell & Finneas O'Connell (Billie Eilish)
« I Can't Breathe », Dernst Emile II, H.E.R. & Tiara Thomas (H.E.R.)
« If the World Was Ending », Julia Michaels & JP Saxe (JP Saxe & Julia Michaels)
Révélation de l'année
Ingrid Andress
Phoebe Bridgers
Chika
Noah Cyrus
D Smoke
Doja Cat
Kaytranada
Megan Thee Stallion
Meilleur album RnB
Happy 2 Be Here, Any Clemons
Take Time, Giveon
To Feel Loved, Luke James
Bigger Love, John Legend
All Rise, Gregory Porter
Meilleur album Rap
Black Habits, D Smoke
Alfredo, Freddie Gibbs & The Alchemist
A Written Testimony, Jay Electronica
King's Disease, Nas
The Allegory, Royce Da 5'9"
Meilleur clip vidéo
« Brown Skin Girl », Beyoncé
« Life Is Good », Future Feat. Drake
« Lockdown », Anderson .Paak
« Adore You », Harry Styles
« Goliath », Woodkid
Meilleur album Pop
Changes, Justin Bieber
Chromatica, Lady Gaga
Future Nostalgia, Dua Lipa
Fine Line, Harry Styles
Folklore, Taylor Swift
Meilleur album Rock
A Hero's Death, Fontaines D.C.
Kiwanuka, Michael Kiwanuka
Daylight, Grace Potter
Sound & Fury, Sturgill Simpson
The New Abnormal, The Strokes
Meilleur album Country
Lady Like, Ingrid Andress
Meilleur morceau rap
« The Bigger Picture », Dominique Jones, Noah Pettigrew & Rai'shaun Williams (Lil Baby)
« The Box », Samuel Gloade & Rodrick Moore (Roddy Ricch)
« Laugh Now, Cry Later », Durk Banks, Rogét Chahayed, Aubrey Graham, Daveon Jackson, Ron LaTour & Ryan Martinez (Drake feat. Lil Durk)
« Rockstar », Jonathan Lyndale Kirk, Ross Joseph Portaro IV & Rodrick Moore (DaBaby feat. Roddy Ricch)
« Savage », Beyoncé, Shawn Carter, Brittany Hazzard, Derrick Milano, Terius Nash, Megan Pete, Bobby Session Jr., Jordan Kyle Lanier Thorpe & Anthony White (Megan Thee Stallion feat. Beyoncé)
Meilleur morceau rock
« Kyoto », Phoebe Bridgers, Morgan Nagler, and Mashall Vore (Phoebe Bridgers)
« Lost In Yesterday », Kevin Parker (Tame Impala)
« Not », Adrianne Lenker (Big Thief)
« Shameika », Fiona Apple (Fiona Apple)
« Stay High », Brittany Howard (Brittany Howard)
Meilleur morceau country
« Bluebird », Luke Dick, Natalie Hemby & Miranda Lambert (Miranda Lambert)
« The Bones », Maren Morris, Jimmy Robbins & Laura Veltz (Maren Morris)
« Crowded Table », Brandi Carlile, Natalie Hemby & Lori McKenna (The Highwomen)
« More Hearts Than Mine », Ingrid Andress, Sam Ellis & Derrick Southerland (Ingrid Andress)
« Some People Do », Jesse Frasure, Shane McAnally, Matthew Ramsey & Thomas Rhett, songwriters (Old Dominion)